Click on this link to see the interactive hotspot style, explanation of all the fields in order details window.
To setup order details:
I- Navigate to "Tools->Order Details".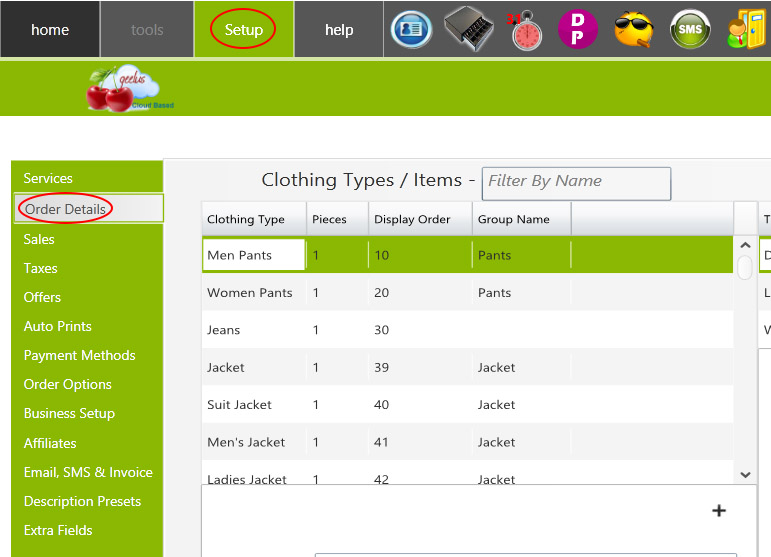 Three main components for inserting a new order are clothing type, task and task details.
Setting up the order details allows you to configure these three main components.