Welcome to the September 2019 release of features. We hope you like the latest updates in this version, the highlights are as follows:
New release
New improvements
Improved the bulk invoice report to popup instead of navigating to the page
Automated email actions to fix email address were not working when customers email was empty
Full Arabic support on iOS and Android
Show the change after transaction summary page
Improved representation of transaction pinned fields on all transaction lists
Updated yellow theme for more readability
Re-layout of company settings into tabs
New fixes
Fixed random printing order
Remove trusted device feature
Users Can Now Change Themes
The role to change themes is now available by enabling it in "Settings – Role". Available themes are: Green, Blue, Red, Purple, Brown, Yellow and Black
Guide on how to enable to change themes in "Roles"
Navigate to "Settings".
Select "Roles".
Select a role and put a check mark to the box to enable "Can change theme".
Save by clicking the check mark on the top right corner.
For more information about Themes please refer to the help pages below:
Users Can Now Login From All Devices
Logging in to all devices requires access to your role as a user.
Here is a guide to enable "Can log in from all devices" in role settings:
Navigate to "Settings".
Select "Roles".
Select a role and put a check mark to the box to enable "Can login from all devices".
Please refer this role the help document below:
Trusted Device
One of the best features of Geelus is setting up a device as a "Trusted Device". You can use as many trusted devices that boost security and privacy.
Here is the guide in Setting-up a device as a "Trusted Device":
Upon logging in to the software, please answer "Yes" to the question "Do you want to set this device Trusted?"
Enter the trusted device's name – Once the device is trusted, you only need to enter your pin number. No more logins.
You can enable or disable this feature in "Settings > Company > Trusted Device".
Bixolon Wet Tag Printer Is Now Supported on iOS and Android Devices
This new update supports businesses using wet tag printers and Bixolon is an addition to the recommended  list of wet tag printers for iOS and Android devices. It is listed in our recommended hardware and peripherals,
Please check the help document below for your reference:
Multi-Selection Extra Fields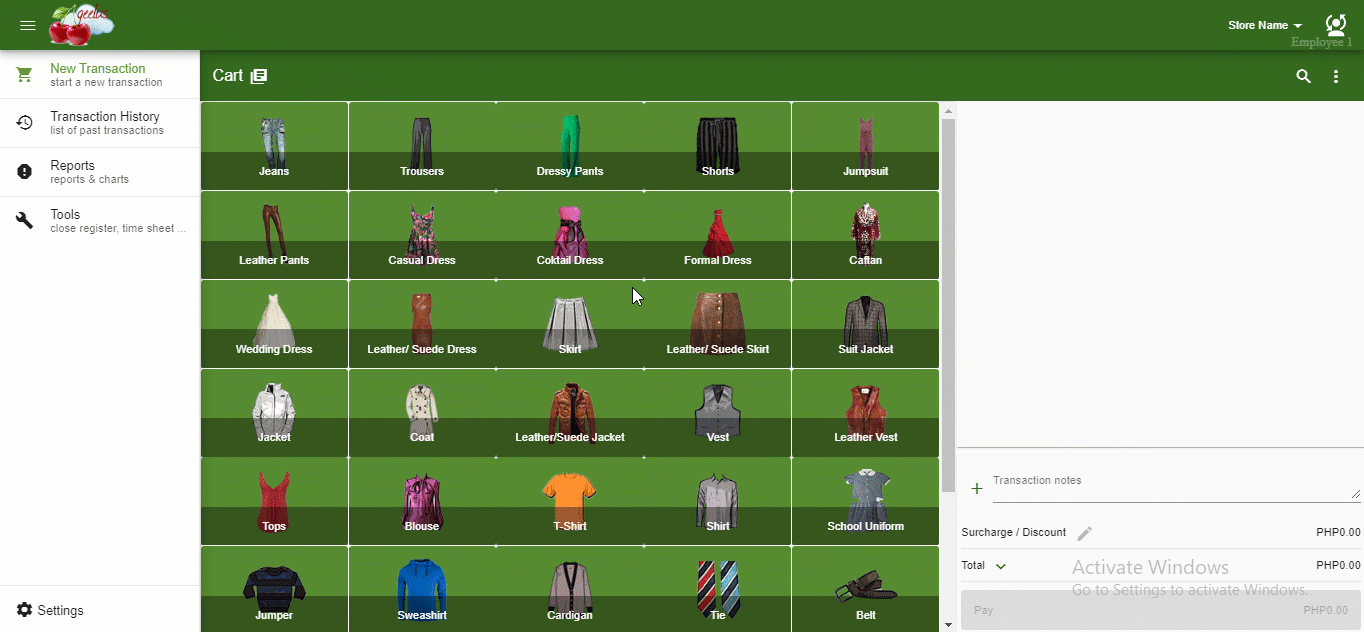 Here is a guide on how to import customers with Extra Data:
Navigate to Settings > Extra Data.
Click on the Plus button to add an Extra Data field.
Enter the required information.

Name = Name of the extra field.
Target = Choose if it will be used for Contacts or Transactions.
Type = Choose "Select / combo".
Add Option = Click the "Plus" button to add each Option Value for your "Select / combo" box.

Confirm the Extra Data by clicking on the Check button.
Navigate to Settings > Registers.
Choose your Register and click the Pen button to Edit.
Scroll down until you read "Extra Data".
Click on the Plus button for Extra Data and choose which Extra Data field you want to be registered to your Store.
The transaction extra fields will be found on the "Pay" page when placing a new transaction.
Added InsertedBy Pinned Field For Transactions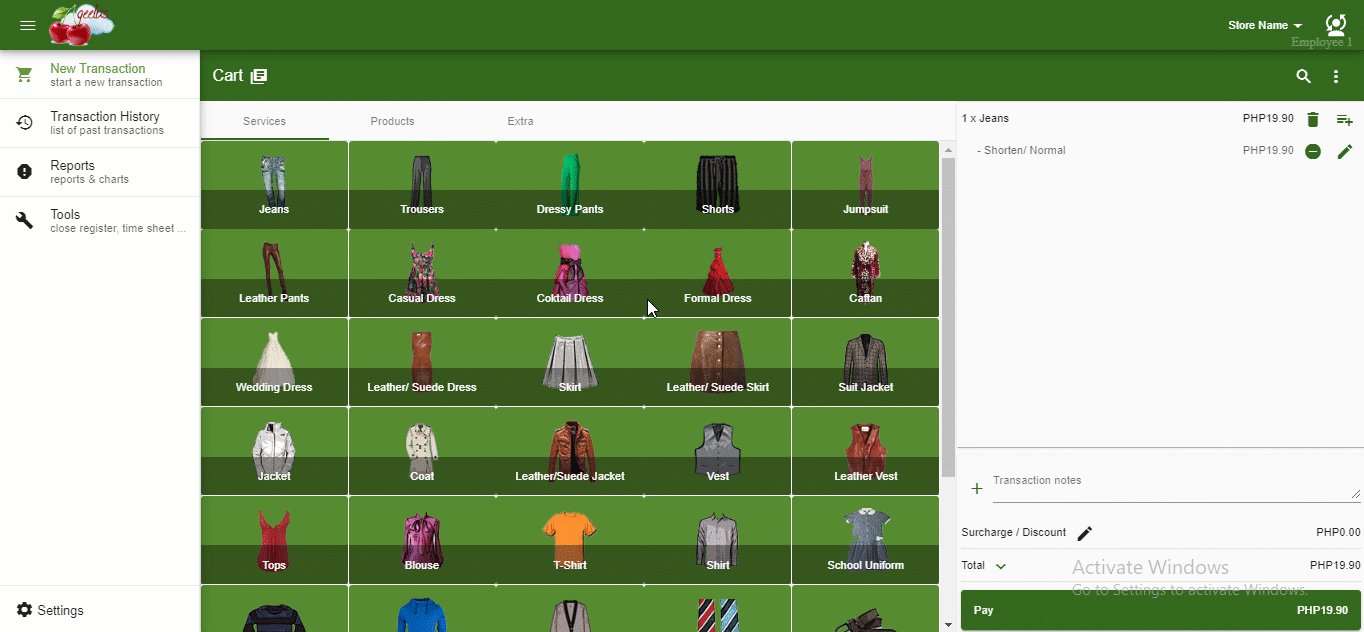 "InsertedBy" pinned field for transactions is now available by setting it up in "Settings > Company". This pinned field will show the user/employee who placed the transaction in transaction history page.
Please check related help documents below:
Customer Preferences – Set Default Price Book
This allows customers to set a default price book. Price books are product record with standard prices.
Please check related help pages below:
Items Can Now Be Set Up To Be Sold By "Time" In Item Settings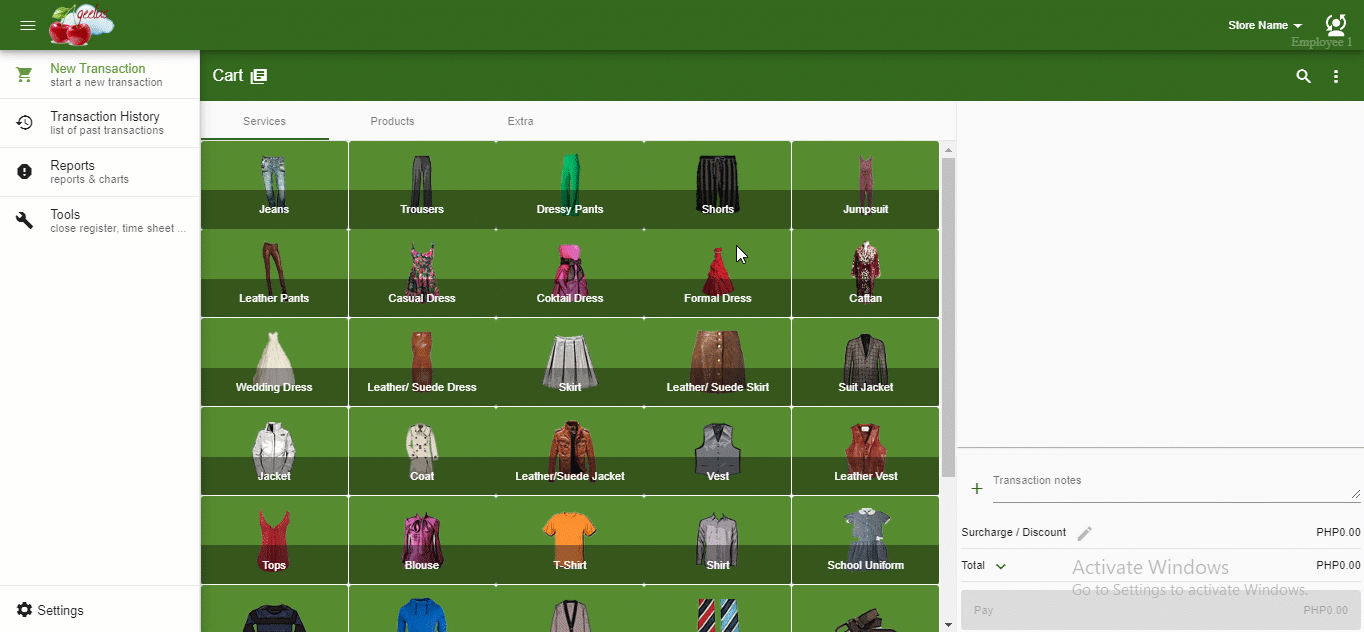 Sold by Time is for businesses that makes services or products charging customers per hour or depending on the time unit they want to use.
Here is a guide in setting up "Sold by Time":
Navigate to Settings > Items.
Edit the item by clicking the "Pen" button for the item.
Scroll down and click the "Sold by" Dropdown menu and choose "Time".
Click on "Time unit" and enter the unit of time your service is going to be measured in.
Scroll up and click on the "Check" button to confirm the changes.
Please check related help page below for reference: