How to update printer app
We have updated our printer application's SSL certificate which is due to expire on January 15th 2021.
To continue being able to print your receipts, you are required to update your printer application following the steps below:
1) Close the "Local Services" app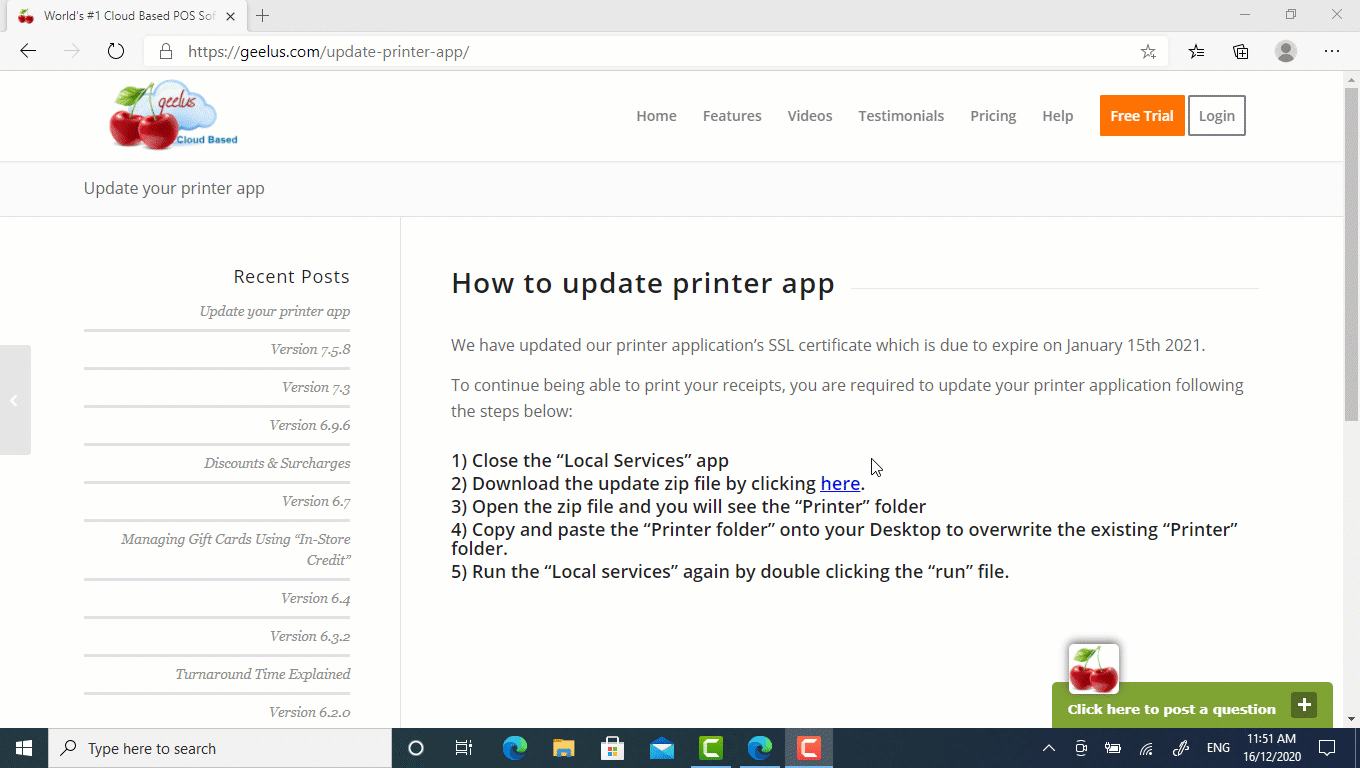 2) Download the update zip file by clicking here.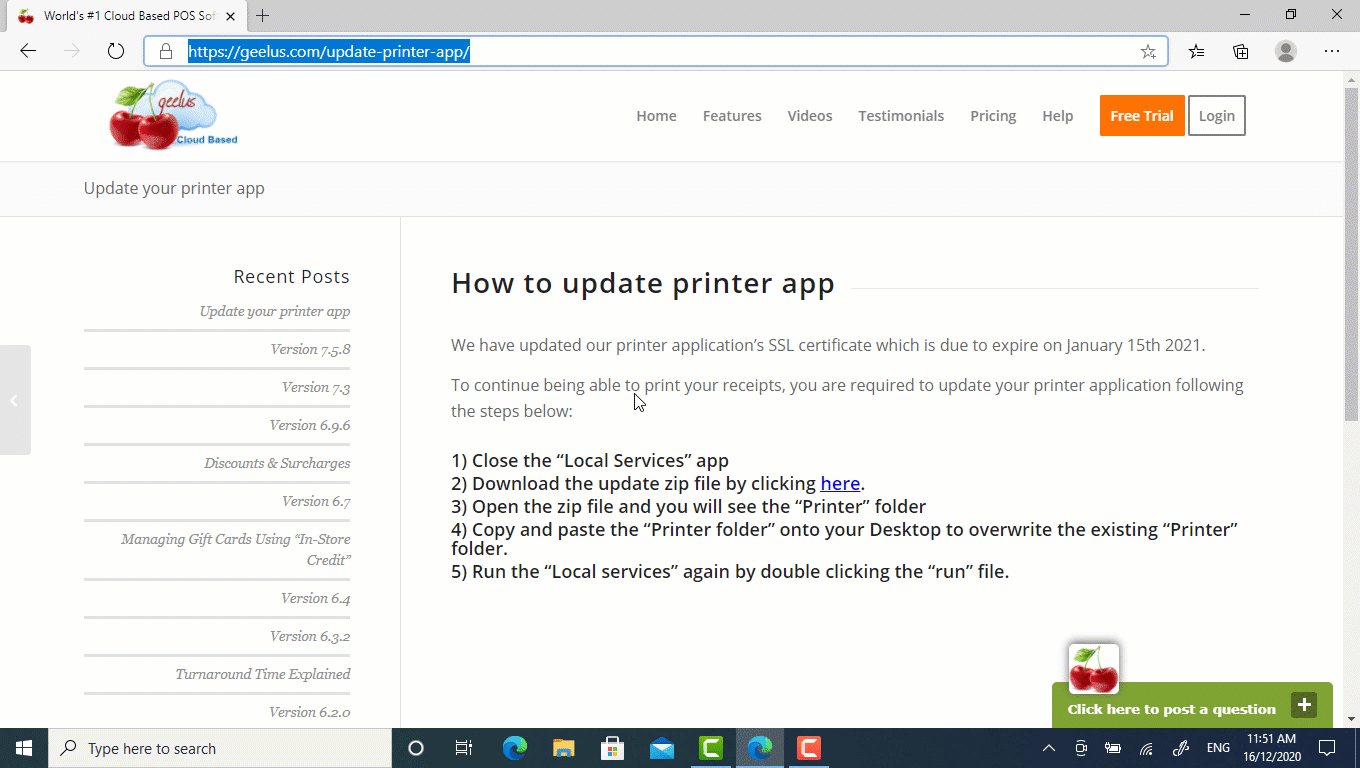 3) Open the zip file and you will see the "Printer" folder
4) Copy and paste the "Printer folder" onto your Desktop to overwrite the existing "Printer" folder.
5) Go to "Printer" folder on your "Desktop" and run the "Local services" again by double clicking the "run" file.