Invoicing

Point of Sale

SMS & Email

Loyalty

Rostering

Payments

Productivity

Appointments

Marketing

Inventory
Invoicing

Point of Sale

SMS & Email

Loyalty

Rostering

Pickup&Delivery

Payments

Productivity

Appointment

Marketing

Inventory
Alterations
Bridal Alterations and Make
Tailoring Shops
Dressmakers
Shoe Repairs
Use Geelus free for 30 days. No risk, and no credit card required.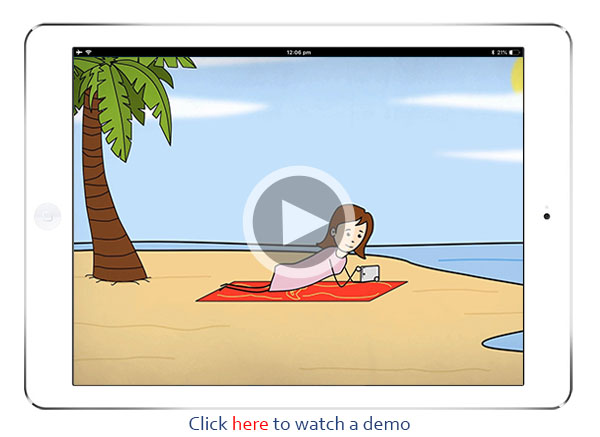 Watch the video to figure out how Geelus can help you increase your sales, serve your customers, manage your employees and improve their productivity like a peace of cake!
Already decided? Start your free trial now!
Streamline Your Clothing Alterations Business with Geelus Software
Welcome to the future of clothing alterations management. Are you tired of juggling paper records, missed appointments, and cumbersome manual processes? Geelus Clothing Alterations software is here to revolutionize your business operations. With its powerful cloud-based platform and tailored features, Geelus is the ultimate solution to elevate your clothing alterations business to new heights.
Efficient Management Made Effortless
Geelus is more than just software – it's your business's new best friend. Designed with an intuitive user interface and user-friendly design, Geelus ensures that owners, managers, and employees can seamlessly navigate its features. Regardless of your tech-savviness, Geelus simplifies your workflow, making it a breeze for everyone to adapt and thrive.
Tailored for Clothing Alterations
Geelus knows your business inside out. Its features are tailor-made for clothing alterations businesses. From order tracking and inventory management to employee performance monitoring, Geelus has you covered. The software's advanced scheduling system ensures that appointments are managed flawlessly, preventing scheduling mishaps and ensuring a seamless customer experience.
Automated Customer Engagement
Stay connected with your customers effortlessly. Geelus automates text and email notifications to keep your clients in the loop. Whether it's a new order, payment confirmation, or completed alteration, Geelus handles it for you. This not only enhances customer satisfaction but also frees up your time for what matters most – growing your business.
Insightful Reports for Informed Choices
Smart decisions are backed by data, and Geelus provides just that. With a wide array of reports at your fingertips – from customer insights and transaction summaries to employee performance breakdowns – you'll have the information you need to steer your business in the right direction.
Secure Data Management
Security is paramount, and Geelus takes it seriously. The platform offers role-based authorization, ensuring that only authorized personnel access sensitive information. Your data remains protected, and you have full control over who can access critical functions.
Seamless Payment Processing
Say goodbye to payment hassles. Geelus supports various payment methods and seamlessly integrates with payment gateways, enabling both online and in-store transactions. You can even customize payment methods to match your business's unique needs.
Comprehensive Appointment System
Appointments are the lifeblood of clothing alterations businesses. Geelus understands that and offers a comprehensive appointment system. Customers can effortlessly schedule appointments through your website or a dedicated mobile app. Geelus automatically manages availability, making sure your schedule stays on track.
Embrace the Future with Geelus
Geelus Clothing Alterations software is your gateway to a new era of efficiency and growth. Simplify your operations, enhance customer satisfaction, and take your business to new heights. Ready to experience the Geelus difference? Sign up for a free trial today and unlock the potential of your clothing alterations business. It's time to streamline, optimize, and thrive with Geelus Clothing Alterations software.
Geelus Clothing Alterations Software – Features at a Glance
Clean, modern and user-friendly, and easy to learn & train design

End to End Appointment System for Bridal, Tailoring Studios, and Clothing Alterations businesses
Loyalty system to boost your business
Referral system to manage and reward your referrers
Account receivables and Bulk invoicing system
Timesheet system to track staff time logs
Categories to perfectly manage your sales
Support for multiple consecutive transaction numbers
Multi layout system
Multi-user / Multi-role support
Price books to allow different prices for different customers
Fully configurable roles and access

Multi register support

Support for multi-store under one account

Multi-store reporting

Support for multiple POS printers and print templates

Fully configurable receipts and invoices (print and email)

Fully configurable text message templates

Automated actions to fully control the workflow

Micro Processes to manage staff productivity
Offline enabled
All platforms supported iOS, Android, Windows, Mac Linux even PSP and XBOX!
Product sale and stock tracking
Payment processing systems to allow your customers to pay online
Discount/surcharge tracking
PCI-compliant payment processing to allow saving and charging customer credit cards
Built on the best cloud technology to ensure fast and reliable service quality
GDPR compliant
Regular Updates and Improvements
Stored credit system for refund as credit or to allow manually allocating credit to customers and spending them later