Invoicing

Point of Sale

SMS & Email

Loyalty

Rostering

Pickup&Delivery

Payments

Productivity

Appointments

Marketing

Inventory
Invoicing

Point of Sale

SMS & Email

Loyalty

Rostering

Pickup&Delivery

Payments

Productivity

Appointment

Marketing

Inventory
Alterations
Dry Cleaners
Laundromats
Dressmakers
Shoe Repairs
Use Geelus free for 30 days. No risk, and no credit card required.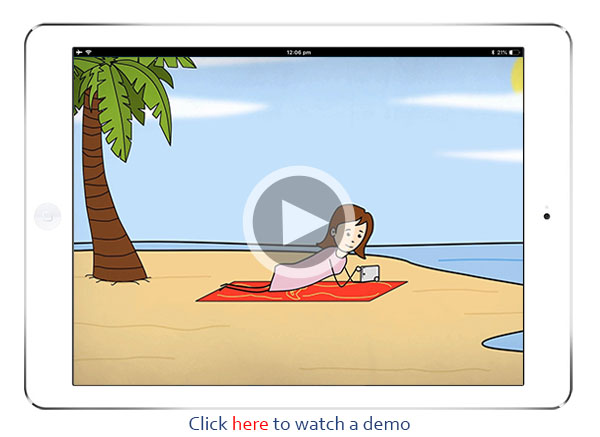 Largest Select Geelus,
Choose Geelus and Grow Large!
We realized that to be competitive and to offer a flexible and professional service our POS was the key.  The options with our old system were limited, the Geelus system allows us to develop our customer offer and we will be introducing a delivery service as well as a customer APP.

The Geelus system has comprehensive management and reporting functions allowing our owners to better control their businesses.
WHY OUR CUSTOMERS LOVE GEELUS
Awarded by: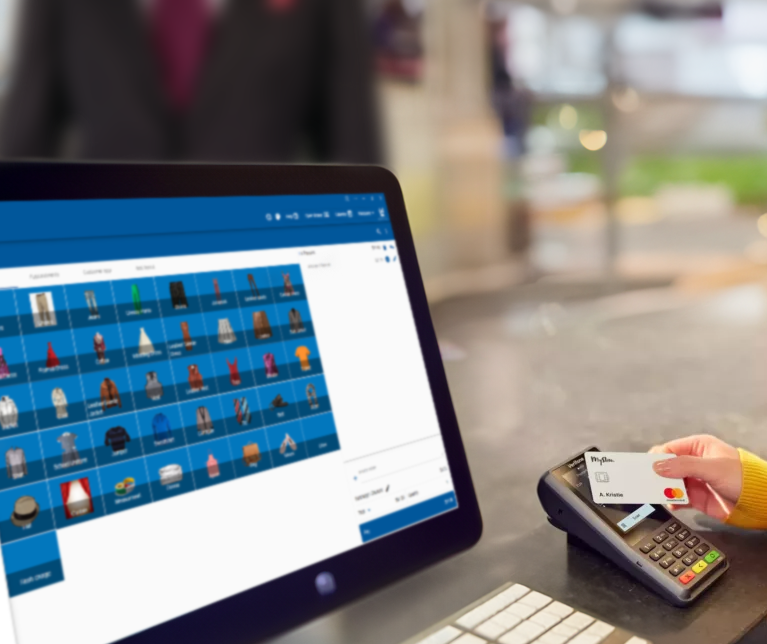 Payments made easy
Say goodbye to card fees!
Say goodbye to manual amount entry!
Say goodbye to keeping the credit card receipts! All saved in Geelus and can be re-printed anytime!
Simply click "Card" payment and the amount is immediately sent to your payment terminal.
Geelus ensures that the transaction is only submitted when the payment is successful.
Direct from us so you'll get an excellent support!
Ultimate Pickup & Delivery System
To build an ultimate pickup & delivery system, we crafted every piece of functionality to help you manage your pickups and deliveries with maximum flexibility.
Everything from drivers to customers are now under your control.
Watch a one minute animation of the amazing features. Find out more.
Powerful Tooling to Help You Thrive
Through the powerful customer app, your customers can download an app on the phone or access their account on your website.
Simply put the code on your website to allow your customers access their accounts, book for a pickup & delivery or appointments.
The driver access tool, enables your drivers seamlessly view the jobs to be picked up or delivered.
They can then view the destinations on the map or create an automated route to those destinations.
Via the staff rostering tool, you can precisely define your employee working hours.
This will then seamlessly translate to your appointments, pickup & delivery or a predicting tool to allow you to avoid overbooking your days.
Accountant or manager access is only one of the many possibilities that the powerful role system in Geelus offers.
You can create an access for anyone  related to the software and precisely define the access level or limitations. So they get to only see what's relevant for them.
This eliminates the need for sending the data back and fourth. Furthermore, if your users mark the jobs done or collected, you have reports to help you understand the behavior.
Take advantage of the "Select`n Action tool for anything from racking the clothes, sending text messages to your customers or marking the jobs done or paid.
Simply select one or more actions you wish to be done, and then scan through the pile of receipts, fast and efficient!
Geelus keeps you in full control of your staff, customers, income, workflow and more…
All your stores at your fingertips
With our multi-store support, you can have all your stores in one place. All your staff reports from time sheet to productivity and sales report is in one place for all your staff.
This means if you have multiple stores and you move your staff around, you can now get the entire report of your employees in one simple report.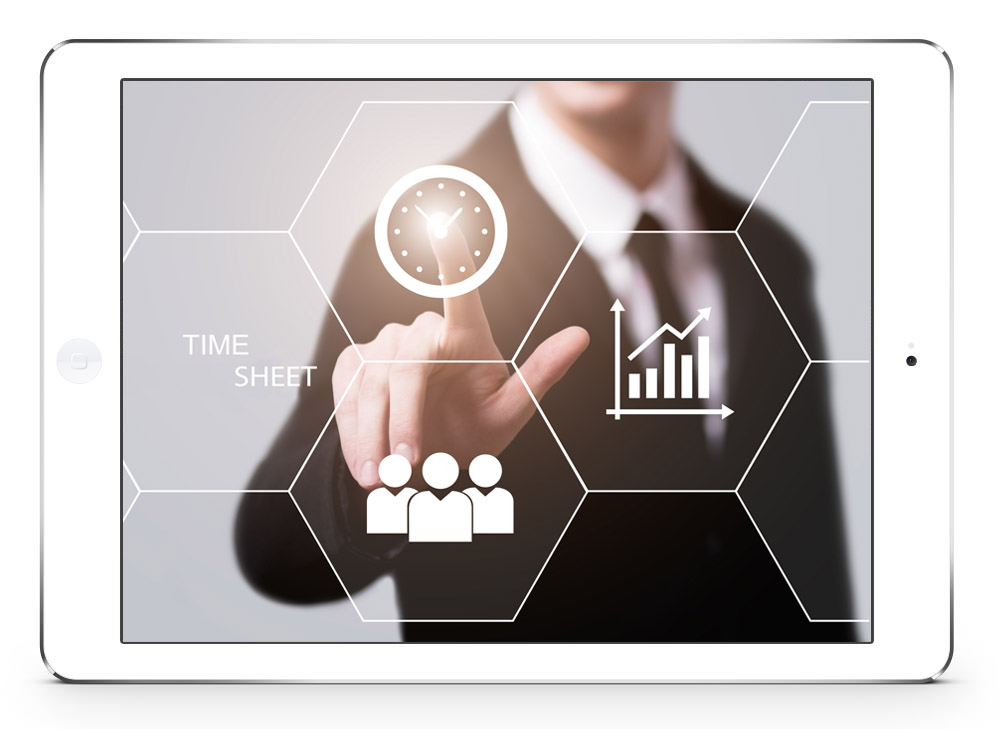 Keeping your staff time log has never been easier
Using the multi-store, multi-entry time sheet system in Geelus, you can easily track your staff entry and exit times and pay them accordingly.
You can easily get report for all staff and modify their time logs if necessary. Geelus makes sure, you are always in control.
Geelus' loyalty system is unmatched
Geelus allows your customers, companies working with you or even people refer you collect points. These points can be later claimed by customers to boost your sales via loyalty system or converted to cash to reward your referrers through referral marketing system.
You can even use your existing loyalty point system through Geelus.
Regardless of what you need, we have a solution for you.
Manage your account customers fast and efficient
Whether you work with a hotel or another dry cleaner / alterations store or even a fashion shop, you are covered.
Using the complete account management system in Geelus, you can easily and efficiently control the flow of your money.
At the end of the month, invoicing is a piece of cake. Your account customers can pay you online and all the orders on the statement will be marked paid.
Furthermore, you can save customer information using our PCI compliant system and charge them later.
Change the theme for a fresh breeze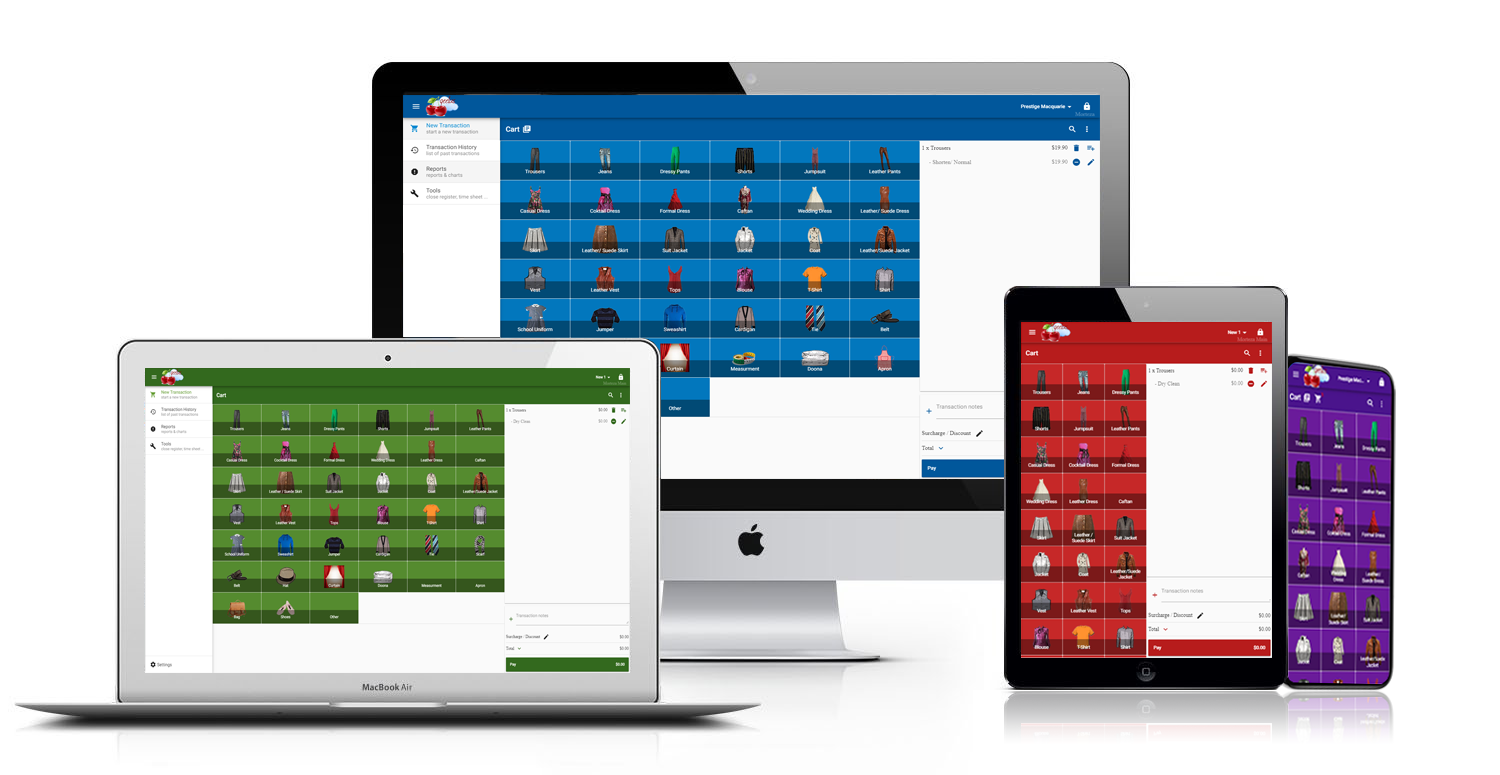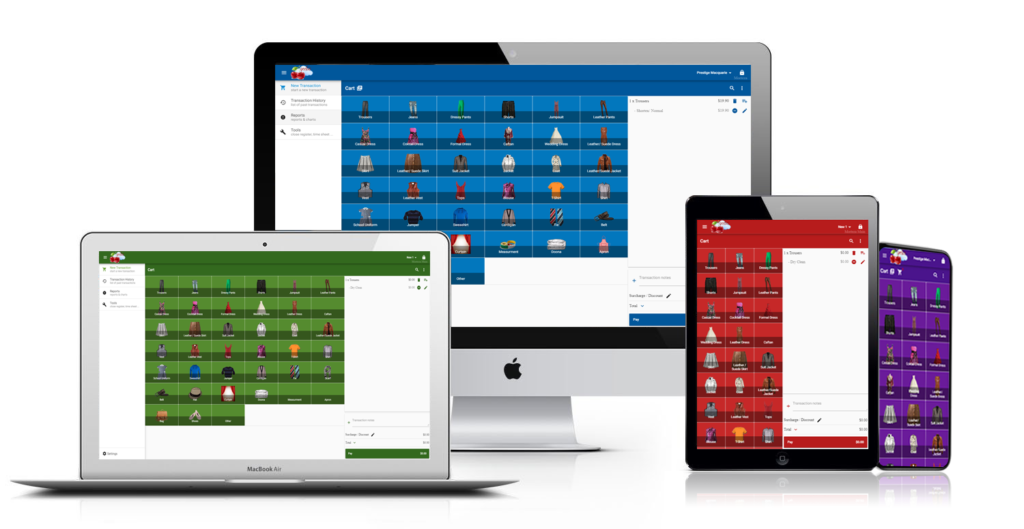 Make everyone responsible
Successful management comes from control. Through the powerful and flexible multi-user and multi-role system in Geelus, you can precisely define who can access what pages. Geelus allows you to create multiple roles and allocate them to your users.
Not only that, Geelus also allows you to define a different role for your employees on each store. Flexibility is at your finger tips with Geelus.
Want to provide different prices for different customers?
No problem!
You can have unlimited number of price books and sell the same item at different prices and track later.
When it comes to placing an order, select the customer or manually select the price book and all your prices will be updated accordingly.
Have you ever wondered if you can automatically send an email or text message to your customers?  You can now send automated text or email to your customers even with a delay.
Let's say you would like to send a text message to all customers that collected their items, and they receive it three days after collecting their items. You want to make sure they are satisfied with the job.
Not only that, you can send message, send email, print something or even open your cash drawer upon payment, collection, job process …. It's a powerful tool to let you automated anything from your marketing to your day to day tasks.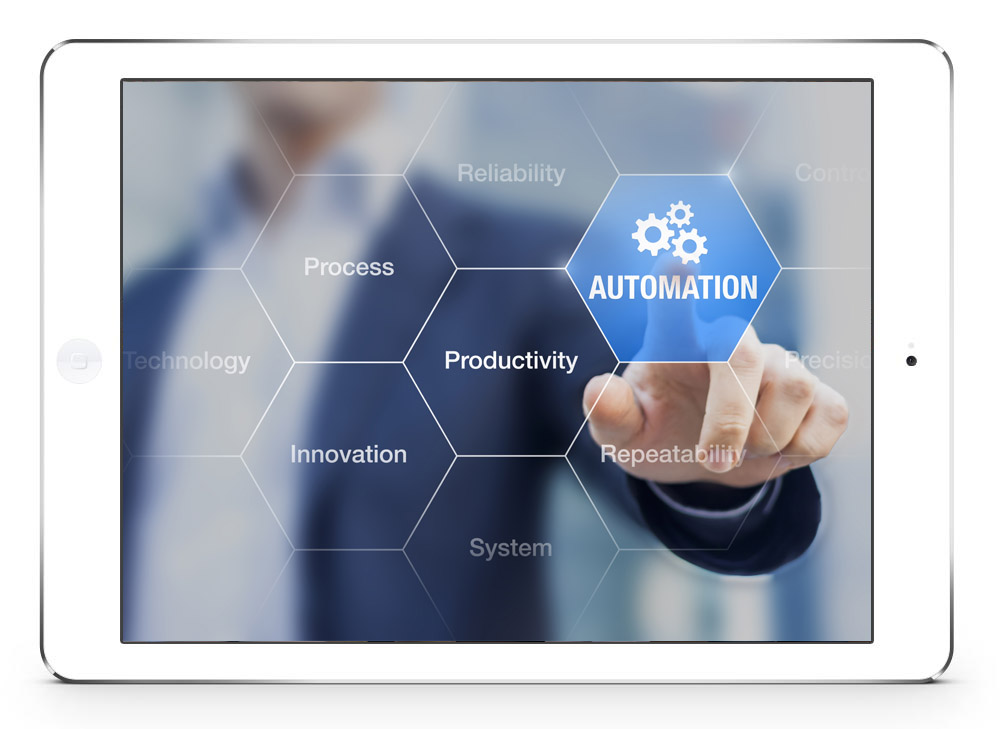 Features at a glance:
Clean, modern, user-friendly, easy to learn & train

End to End Pickup & Delivery solution for dry cleaners
End to End Appointment System for Bridal, Tailoring Studios and Clothing Alterations businesses
Loyalty system to boost your business
Referral system to manage and reward your referrers
Account receivables and Bulk invoicing system
Time sheet system to track staff time logs
Categories to perfectly manage your sales
Support for multiple consecutive transaction numbers
Multi layout system
Multi user / Multi role support
Price books to allow different prices for different customers

Fully configurable roles and access

Multi register support

Support for multi store under one account

Multi-store reporting

Support for multiple POS printer and print templates

Fully configurable receipt and invoices (print and email)

Fully configurable text message templates

Automated actions to fully control the workflow

Micro Processes to manage staff productivity

Offline enabled
All platforms supported iOS, Android, Windows, Mac Linux even PSP and XBOX!
Product sale and stock tracking
Payment processing systems to allow your customers pay online
Discount/surcharge tracking
PCI compliant payment processing to allow save and charge customer credit cards
Built on best cloud technology to ensure fast and reliable service quality
GDPR compliant
Regular Updates and Improvements
Stored credit system for refund as credit or to allow manually allocating credit to customers and spend them later
Real support by real people
We offer the best support and service you can imagine. Use our support ticketing system for free and our team will respond in minutes, that's for sure! If you have premium support, your account manager will provide you with help, training and support.
We got thousands customers with satisfaction rate of 97%. We do care that your store runs great!